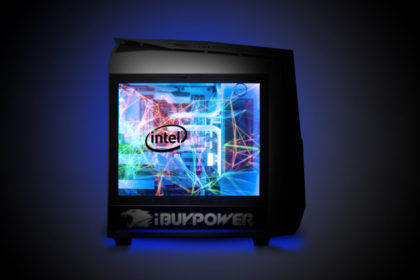 A new era for computer cases begins.
The US companies iBuypower and Intel recently came up with an extraordinary way of designing computer casings. By using transparent LCD side glass panels on either one or two sides of the tower, the appearance of the PC case has been raised to a whole new level.
This product's uniqueness is attributable to the fact that the users can see what is going on inside a running PC and furthermore have the possibility to see digital contents on the transparent display. Therefore, the manufacturer provides a new perspective for any curious customer, who wants to stand out from the crowd.
It is remarkable and significant to note that transparent screens are also coming up in the consumer industry, not only in professional digital signage projects. There is a significant request for modern display technologies.
<img class="alignnone size-large wp-image-2697" src="/wp-content/uploads/2017/01/iBuypower-Transparent-LCD-ProjectSnowblind-Banner-1024×366.jpg" alt="" width="1024" height="366" srcset="https://www.mmt.io/wp-content/uploads/2017/01/iBuypower-Transparent-LCD-ProjectSnowblind-Banner-1024×366.jpg 1024w, https://www.mmt.io/wp-content/uploads/2017/01/iBuypower-Transparent-LCD-ProjectSnowblind-Banner-400×143.jpg 400w, http://www like this.mmt.io/wp-content/uploads/2017/01/iBuypower-Transparent-LCD-ProjectSnowblind-Banner-768×274.jpg 768w, https://www.mmt.io/wp-content/uploads/2017/01/iBuypower-Transparent-LCD-ProjectSnowblind-Banner-280×100.jpg 280w, https://www.mmt.io/wp-content/uploads/2017/01/iBuypower-Transparent-LCD-ProjectSnowblind-Banner-1170×418.jpg 1170w" sizes="(max-width: 1024px) 100vw, 1024px" />
Photo credit: PCGamer.com / digitaltrends.com / ibuypower strattera weight loss.com