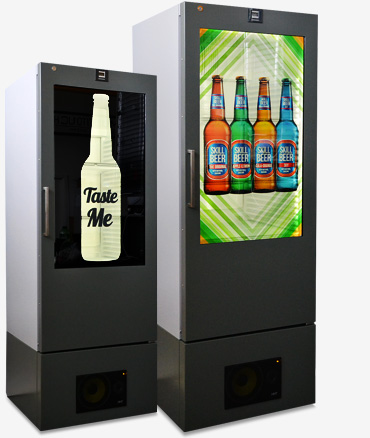 FULLY INTEGRATED SOLUTION

Commercial Use
LIEBHERR-based Refrigerator
Unique Branding Options

Transparency & Resolution
15% Superb Transparency
Full-HD 1920x1080px Resolution
MultiTouch Option
Full Interactivity
32 simultaneous touch points

Ultra High Contrast
Brilliant & luscious colors
Powerful black pixel covering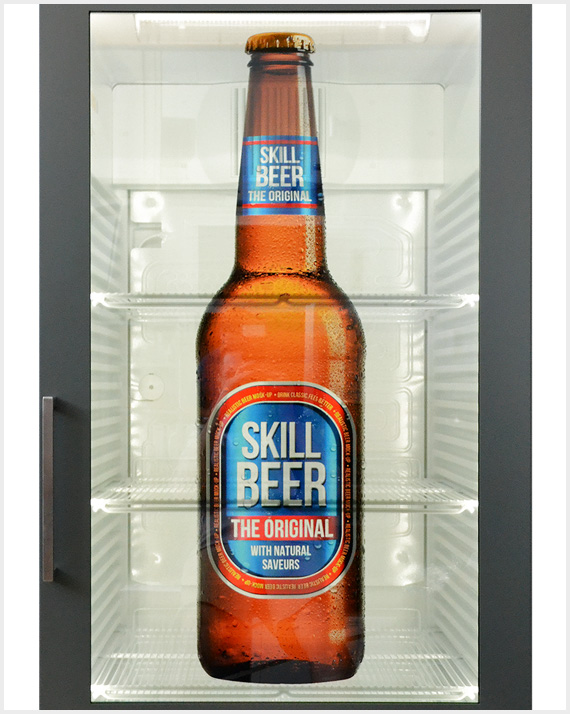 Type
Transparent LCD
Manufacturer
MMT
Transparency
15%
Display diagonal
1193.8 mm (47")
Active Image Area
1039.7 x 584.8 mm
Resolution
1920 x 1080 px @ 60 Hz
Contrast
3.000:1 cd/m2
Aspect Ratio
16:9
Orientation
Portrait Mode
Viewing Angle
Horizontal 178° / Vertical 178°
Number of Colors
16,7 Mil.
Response Time
8 ms
Interface
HDMI
Continuous Operation
24/7
Front Glass
Safety Glass 4mm
Operating Systems
Windows XP, Windows 7, Windows 8, Mac
OS X, Linux, Android OS
What to expect
The MMT BottleCooler 47" is based on an industry leading commercial refrigerator for professional use-cases. In combination with transparent display technologies, the bottle cooler is perfect to gain attention by visitors. In addition, we`re offering to equip the device with MultiTouch technology, so the front door can be turned into an interactive transparent screen.
This device was developed to gain additional attention from visitors / viewers. In order to expand marketing and branding activities, the customer can use the complete front door to show pictures, videos, logos, current offers or even do an interactive game like Karaoke or contests.
By playing around with the transparency and using dramatic effects, this professional refrigerator will definitely get the maximum attention on any event. The integrated transparent LCD (see-through screen) can switch from translucent to opaque, so in one second, the viewers can look inside the bottle cooler, in another second they only see the digital content at the LCD screen. That's awesome!