How to acquire interactive devices
/
Tuesday, 17 June 2014
/
Published in
How-To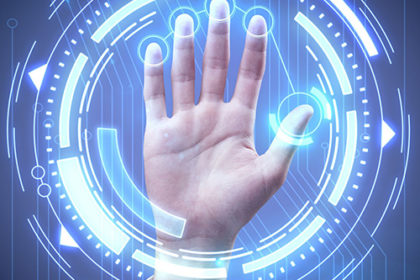 While in companies the IT professionals see only technical data sheets and the creative people work all the time on software interaction concepts, it becomes very difficult for other employees, to plan the acquisition of interactive technology devices and think about the use-cases. We have put together a short guideline to work through if you're planning to buy and use some interactives in future.
What is your target audience? Who shall interact with the technology?
Try to put yourself in your target audience and forget the days of "mass marketing". This is not a mindless display campaign that runs up and down in the loop on endless devices. Put yourself in the position of your target demographic group and imagine how to take advantage of interactive technologies in different ways. Each individual interacts differently, possibly the device must be an interface with multiple possible navigation paths or be usable in multiple languages​​.
Are there any plans to integrate interactive touch screens into current marketing campaigns?
A big mistake is the expectation that existing online campaigns also work on large touch screens and look good at the same time. The look and feel of the online campaign can't achieve the same goals if it's just used on another device – the medium is simply not comparable. These are two completely different channels, which are used in different environment. A suitable partner who has experience in the creation of interactive touch software can help you to express the message of your existing online marketing campaign in a completely new way by means of the touch application.
What time frame / what budget is available?
This is a very important point because touch solutions can cost anywhere from several hundred dollars to several hundred thousand euros. Do not waste the time of you, your colleagues or your touchscreen suppliers by keeping this question unanswered. Set a specific limit – help us to help you.
What business objectives will be sought with the interactive solution?
This question should be discussed and clarified in the first meeting. Can you already determine early enough the defined goal and the associated ROI, the acquisition will pay off many times over. Furthermore you may already solve upcoming problems or potential difficulties.
How should the environment of your interactive experience look like? Where should it be used?
Is the hardware placed indoor or outdoor? Is there a particularly high flow of visitors? Do users expect that it is permanent or temporary installation? Is there direct sunlight or extreme temperature at the site and can this result into a problem? All these factors can affect your interactive touch screens and the whole experience.
Expect users a simple single / dual-touch input (simple mouse click functionality), multi-touch (use the entire hand) or gesture-based control without touching?
Sometimes simple single-point touch displays are required for a trade show presentation. What is, however, in a few months? Will your company devalue the own presence at a trade show because you're not paying attention is to the tech-savvy target audience? Will single-touch may be seen as "old fashioned" type of control? Are you already thinking a few steps further when purchasing such technology? Think about a future-proof configuration or solution! The hardware should be ready all the time to bring the software to a new level and to support input options such as gesture control, MultiTouch, or the simultaneous use of multiple users. Thus cost for newer devices can be saved in the end.
Right now you may think you don't have enough time to work on this now. But who will care about the user experience of an interactive installation? We promise you the time invested will pay off! Make yourself familiar with the circumstances and goals, so that we can work out a solution together that meets the requirements of all departments. This saves valuable time and avoids ineffective steps in subsequent discussions, meetings and possible changes.